Blazing A Trail: The Minna Anthony Common Story is beginning pre-sales this month! I can't even begin to tell you how excited I am about it! Subscribe to the e-mail list to get all of the details on pre-sales, the launch party and the official publication date!
Today's blog contains our final monthly book detail reveal! I think I saved one of the best things for last.
Welcome to Thousand Island Park or as the locals call it, TI Park.
Located on the south-west tip of Wellesley Island, this was Minna's summer oasis. Her grandmother Amelia built a cottage here when Minna was young and they spent every summer there. It is in this park where Minna's love of nature took root and blossomed. Originally formed in 1875 as a summer camp for Methodists, today TI Park is open to anyone who wishes to slow down and take a break from the hectic world we live in.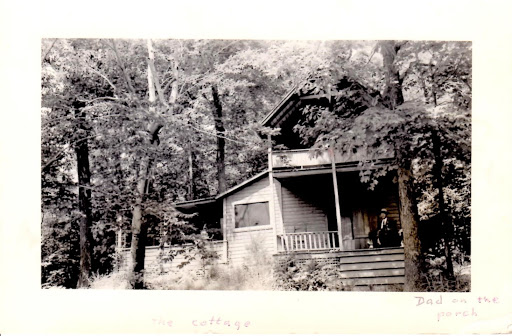 Life was not fancy on TI Park but it provided Minna with the opportunity to roam, explore and draw. Even after she married and had children, she continued to return to the park every summer.
Here is the cottage Amelia built that Minna inherited in TI Park. Minna's husband James is sitting on the front porch.
Until next time, happy exploring and make sure to Get Outside Like Minna!
~Becky