In honor of being halfway through pre-sales of Blazing a Trail: The Minna Anthony Common Story, I wanted to take a break from the characters to showcase the city where Minna grew up and give a little preview of the upcoming book!
Welcome to Watertown, NY circa 1909.
This was Minna's hometown. She grew up here and raised her 6 children here. Watertown is very much a part of Minna's story. For most of the readers out there, Watertown is an unknown city. So, here are some interesting facts about the birthplace of our main character.
Watertown was originally settled in 1800 and is located 70 miles north of Syracuse, NY and 30 miles south of Canada.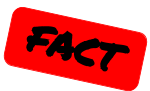 The founders of Watertown chose their new home strategically, knowing that the Black River could power a future industrial center. In 1808 the first paper mill started and over time Watertown became one of the nation's principal paper manufacturing communities. Knowlton's Specialty Papers, the oldest continuously running paper mill in the nation, is still located in Watertown, NY.
In the late 1800's and early 1900's Watertown was known as the Garland City. Businesses frequently hung red, white and blue garlands or buntings along the fronts of the buildings.
Today Watertown has a population of approximately 26,705 and very different from Minna's days. Fortunately, The Waterdown Daily News still stands. Minna wrote daily articles for the paper beginning in 1922.
If you want to learn more about Minna, her life and the town she lived in, make sure to buy a copy of the book! Every book purchased before June will be signed by me! So don't miss out!
Until next time, happy exploring and make sure to "Get Outside Like Minna!"
~Becky